Dragon X2 Goggle 2018
Brand: Dragon
Product Code: DRAGON-X2-18
Availability: In Stock
This ultra-premium goggle pushes functional versatility to the next dimension. The X2 combines the proven performance of our patented Frameless Lens Technology providing the best peripheral vision available with Swiftlock, an easy on-and-off mechanism that makes swapping lenses faster, easier, and more secure than ever. Lumalens provides the best clarity and contrast available. The X2 is our most advanced goggle yet; enabling riders to adapt instantly in all kinds of conditions.
Optically correct injected molded Sperical lens
Patented Frameless Technology
Swiftlock Lens Change System
Armored Frame Ventilation
Injection Molded Polycarbonate Lens
Super Anti Fog Treated Dual Lens
Triple Layer Face Foam with Hypoallergenic Micro Fleece Lining
Large Fit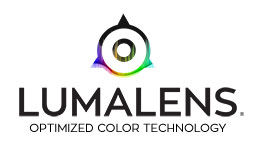 Lumalens color optimized lens technology offers crystal clear visibility across the entire spectrum of light conditions.
Lumalens is engineered to deliver enhanced contrast and clarity, enhanced depth perception, all the while reducing
eye fatigue. By filtering out harmful lightwaves attributed to haze, while letting in light that intensifies color recognition,
Lumalens achieves a new standard in lens performance.

Goggles
Category
Men's
Frame Size
Large
Lens Shape
Spherical
Spare Lens Included?
Yes
Does Matt's sell lenses for this model?
Yes
Lens Change
Super Easy with the Dragon SwitchLock Lens Change System
Helmet Compatible
Yes
Eye Glass Compatible
Goggle Special Features
**Swiftlock Quickchange Lens System uses two levers on either side of the frame for quick adjusting **Frameless design for uninterrupted field of view **Optically Correct 6-Base Spherical Lens for ultimate clarity and minimal visual distortion **Super Anti-Fog treatment increases lens surface area to better prevent fog buildup **Armored Venting allows for greater airflow while reducing the chance of the frame being damaged **Triple Layer face foam with hypo-allergenic micro-fleece lining **Honeycomb Strap Silicone is 50% taller than traditional silicone, for better hold and fit integration **All lenses feature 100% UV protection
Goggle Model Year
2018
Have a Question?
Related Products